Mild strength stool softener for mild constipation.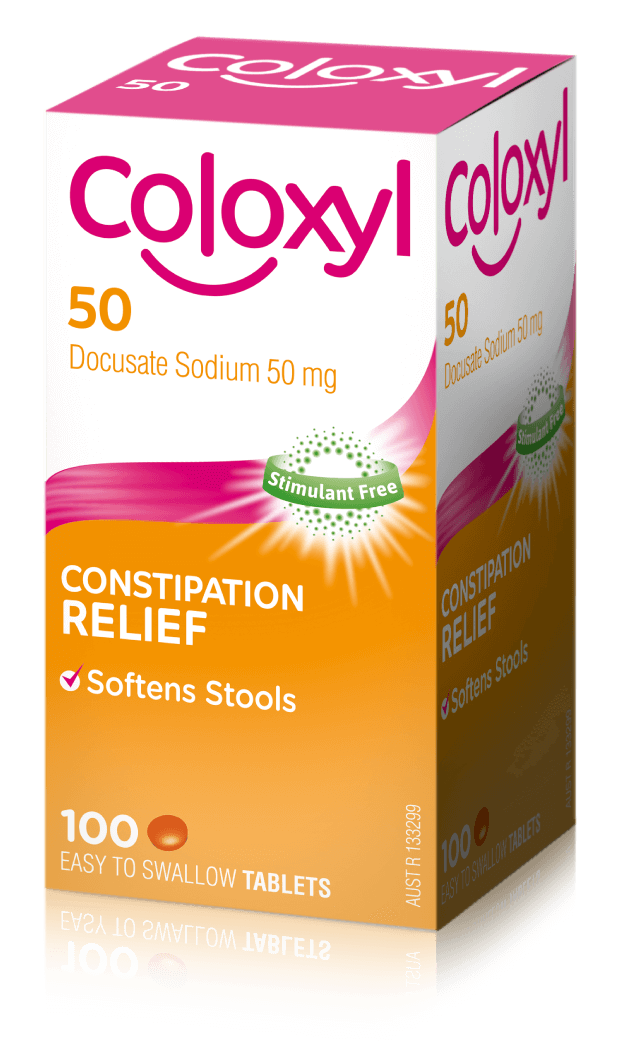 How to Help Constipation with Coloxyl 50mg
Each tablet contains docusate sodium 50 mg
For adults and children 12 years and over.
Gentle softening action to relieve constipation and reduce straining.
Acts by drawing water into the large intestine, increasing the fluid content in the stool, making it softer and easier to pass.
Restore regularity over 1 to 3 days.
Small easy to swallow, film-coated tablets.
Ensure you drink plenty of water while taking Coloxyl.
Long term use is not recommended, so if your symptoms don't resolve, see your healthcare professional.
Coloxyl® products are available from your pharmacy.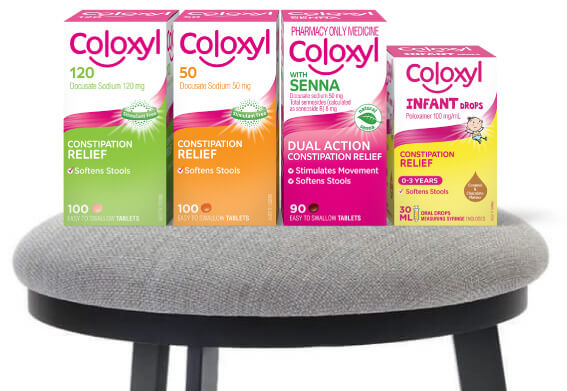 A product for your kind of regular.
The experience of constipation may differ from person to person. With this in mind our Coloxyl range has been developed to suit a variety of needs.
Coloxyl® Infant drops, Coloxyl® 50 film coated tablets, Coloxyl® 120 film coated tablets, Coloxyl® with senna tablets are used for constipation. Always read the label and use as directed. If symptoms persist see your healthcare professional. ®Registered Trademark. Aspen Pharma C/O Pharmacy Retailing (NZ) Ltd, Auckland, New Zealand.
TAPS PP6756-OC20